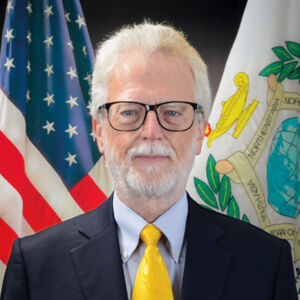 Dr. Timothy Buehrer joined the Daniel K. Inouye Asia-Pacific Center for Security Studies (DKI APCSS) in September 2020. Dr. Buehrer has over 30 years' experience as an economist and a lawyer advising governments and other organizations in Southeast Asia, Micronesia, Africa, the Middle East, and the United States. Over his career Dr. Buehrer has organized and taught in well over one hundred training events for government officials and supported efforts of the U.S. Department of State and the U.S. Agency of International Development to promote stronger linkages between the U.S. and the countries where he was working.
For over a decade, Dr. Buehrer directed a series of USAID projects supporting regional integration in Southeast Asia through the ASEAN Secretariat. During that time he worked on a wide variety of issues relating to trade facilitation, micro, small and medium enterprise development, the digital economy, human rights, education, labor, disaster management, environmental protection, and pandemic response. Prior to his work in ASEAN, Dr. Buehrer supported ministries of finance, trade, and planning in Indonesia, Mozambique, and Egypt on trade, macroeconomic, monetary policy, exchange rate, poverty, institutional development, and customs issues. In all of these efforts he worked in or led teams of American, local, and regional experts to deliver needed and timely advice on core policy issues.
Earlier in his career, Dr. Buehrer worked in the Federated States of Micronesia on fiscal and development issues, including fisheries management, public investment, and the establishment of a flag of convenience, among other matters. He also practiced law in Washington, D.C., participating in large scale litigation related to the natural gas crisis of the 1970s.
Dr. Buehrer received Bachelor of Science degrees in Chemistry and Political Science from the Massachusetts Institute of Technology, a Juris Doctor degree from Harvard Law School, a Masters of Public Policy from the Kennedy School of Government, Harvard University, and a Ph.D. in Public Policy from the Harvard Graduate School of Arts and Sciences. He is a member of the bars of the District of Columbia and the Supreme Court.