All participants in DKI APCSS long courses complete a Project, a demonstration of expertise, in which they put their knowledge, skills and new learning into practice.
Fellows collaborate and network with peers, faculty and experts as they build relationships and mutual understanding.
The process of sharing perspectives on local, national, and regional security opportunities naturally strengthens collegial networks and conveys a deeper understanding of the ideals of rules-based order and a free and open Indo-Pacific.
Bringing their considerable experience to bear, fellows research their topic to become more situationally aware, analyze it to generate viable options, and employ critical thinking as they develop practical recommendations.
Expand capacity for critical thinking
Practice querying, dialogue, cooperation, and connecting with key stakeholders
Hone inquiry skills for future work
Produce outcomes of real-world value
Insight Project: Fellows provide regional perspectives and recommendations on challenges of interest to U.S. policymakers.
Fellows Project: Fellows investigate their own challenges and develop action plans to drive security improvements in their agencies, countries, or regional institutions.
Cohort Project: Interagency groups, preselected by the country embassy and DKI APCSS work jointly to provide solutions for complex challenges
Example Insight topics include:
What should regional architectures look like in 2030 to manage emerging issues?
How are South China Sea tensions impacting the region and how can small/medium states and the U.S. improve regional maritime cooperation in the SCS?
How is Russian and Chinese influence and economic presence impacting regional security and what can/should Indo-Pacific states and the U.S. do about it?
How can Indo-Pacific states pursue a climate security agenda and what roles should be assumed by small, medium and large states?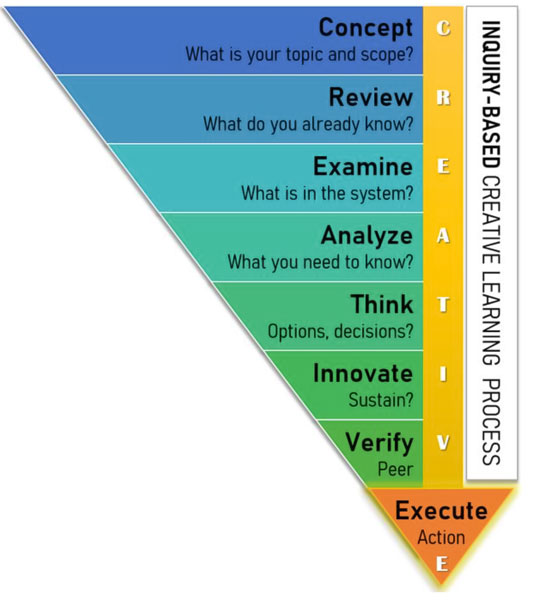 Insight Projects
Fellows Project
Cohort Projects

Before Course


Attend DKI APCSS virtual meetings
Select a topic from list of options provided during the course
Consult with your work supervisor before you arrive to determine a suitable topic for your project
Government agencies select a topic and pick a team of 3-6 fellows to work on it with pre-arranged agreement of U.S. Embassy & DKI APCSS
Aim: Devise recommendations of interest to U.S. and Indo-Pacific policymakers
Topic must be a security-related opportunity or challenge that is (a) well-known to you; (b) important to your workplace, organization, or state; (c) possible to resolve/improve; (e) non-classified; and (f) adequate resources exist.
Aim: Implement your project when you return to work to benefit your agency
During Course
Individual or group study with presentations to other fellows
Individual study with presentations to other fellows
Group study with presentations to leadership.
After Course
Fellows share outcomes with their agencies and APCSS follows-up with its stakeholders
DKI APCSS continues to monitor as Fellows implement their plan and report on completion
DKI APCSS continues to monitor as Fellows implement their plan and report on completion
* If your country wishes to send a team to work on a Cohort Project, inform the US Embassy, the DKI APCSS Recruiter (recruiter@apcss.com), and the ALP Program Lead (alp@apcss.dsca.mil).
Latest News and Guest Speakers
APCSS Editor
DKI APCSS recognized Raut's contributions as an alumnus who significantly improved the peace and security within his country of Nepal and in the Indo-Pacific Region.  Raut's Fellows Project resulted in seven new provincial emergency operation centers. He drafted eight of the fifteen laws required to support the expansion of the EOCs. He also played an instrumental role in passing significant policies that included the Disaster Management Act, Risk Reduction Policy, and the National Strategic Action Plan.
APCSS Editor
As part of his participation in CMC, Dr. Wijesekara began implementing a Fellows Project titled, "Build the Capacity of Religious Leaders to Prevent Violent Extremism in Sri Lanka through a Public Health Approach." Due to the ongoing pandemic he was forced to redirect his efforts to produce a workshop titled, "COVID-19 and Beyond." In partnership with DKI APCSS, he designed the workshop, recruited speakers and participants, served as a speaker, and co-hosted the event.  The workshop participants presented South Asia perspectives on COVID-19 prevention and mitigation. The participants shared best practices in responding to the pandemic and identified common challenges that the countries of South Asia were facing. 
APCSS Editor
DKI APCSS' LCDR Keith Wilkins chats with International Port Security Liaison Officers (IPSLOs) from U.S. Coast Guard Activities Far East (FEACT) in Tokyo, Japan. In this video, the IPSLOs discuss the International [...]
APCSS Editor
Associate Professor Elina Noor has a new article entitled "ASEAN Takes a Bold Cybersecurity Step" published this week by The Diplomat. In her article Noor states that the "regional grouping looks to produce meaningful [...]