Discover the critical intersection of climate change and security in an enlightening webinar hosted by Dr. James Minnich. In "Changing Nature of Security in the Face of Climate and Environmental Disruption," he brings together a panel of distinguished experts, including Dr. Ethan Allen, Dr. Srini Sitaraman, and Dr. Sebastian Kevany. This thought-provoking event delves into the profound shifts in security paradigms driven by environmental disruption and climate-related challenges. Explore the growing risks associated with climate-induced conflicts, resource scarcity, and the need for sustainable adaptation strategies. Dr. Allen, a biologist specializing in environmental and climate-related matters, will provide insights on the ecological aspects, while Dr. Sitaraman, a security specialist, will discuss the geopolitical implications. Dr. Kevany, an expert in global health, will shed light on the health security dimensions. This webinar is your opportunity to gain a deeper understanding of the complex dynamics at play and how they are reshaping the global security landscape. Join us to explore proactive solutions and informed discussions as we address the pressing issue of securing our future in a changing world.

Guests: Dr. Ethan Allen, Dr. Srini Sitaraman, Dr. Sebastian Kevany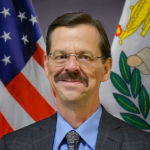 Dr. Ethan Allen, Professor, DKI APCSS, concentrates environmental, climate, and water security, the science/technology/security interface, and learning, with a geographical focus on Oceania. Earlier, he worked in STEM education and promoted STEM through internet television. His formal educational background is in systems and integrative biology and neuroscience.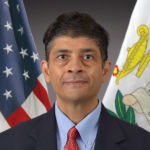 Dr. Srini Sitaraman, Professor, DKI APCSS, specializes in IndoPacific Security, South Asia, and IndiaChina Relations. He has a diverse background in international relations and authored the 2009 book State Participation in International Treaty Regimes. His expertise is recognized through publications and commentary in major news outlets.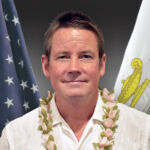 Dr. Sebastian Kevany, Associate Professor, DKI APCSS, has conducted over 100 global health and development missions to Africa, the Middle East, the South Pacific, Eastern Europe, and Asia with a focus on monitoring and evaluation, health security, international relations, human rights, health diplomacy, and international governance.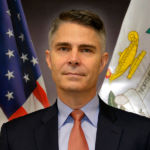 Dr. James M. Minnich
Dr. James M. Minnich, Professor, DKI APCSS, Dr. James Minnich is an academic, author, and retired U.S. Army Colonel with indepth professional experiences in Asia since 1982. He is fluent in Korean and has published eight books and chapters and many articles on various security issues. He earned a doctorate degree from the University of Southern California.