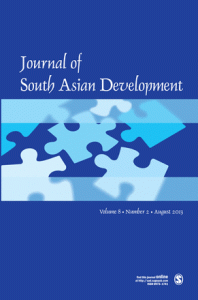 "Global Governance: Rethinking the US Role in Afghanistan Post 2014" is a paper by APCSS' Dr. Saira Yamin published in the latest Journal for South Asian Development.
ABSTRACT:
The research evaluates the progress towards security and stabilization in Afghanistan as the country transitions towards a complete US–NATO drawdown in December 2014. It argues that the country's propensity for civil war is high given the weak state institutions, deep-seated ethnic fissures and bleak prospects for political reconciliation in the near future. Building on this premise, the article prescribes a rethink of US strategy as it hands over the responsibilities for security and stabilization to the beleaguered Afghan state. Beyond Afghanistan's domestic security challenges, the article highlights regional sources of insecurity and their significance for a durable stabilization process by drawing on the Regional Security Complex theory from the field of International Relations. The diffusion of insecurity to and from Afghanistan to Pakistan, in particular, and the broader sub-regional dimensions are critical for a comprehensive analysis of Afghanistan's security landscape post 2014. In the final analysis, the article explores opportunities for a US-led international process for executing change in the security landscape. Recommendations include restoring Afghanistan's historical positioning as an international trade bridge by strengthening existing regional frameworks and institutions—a prelude to stability.
-End-
---
The views expressed in these articles are those of the authors and do not reflect the official policy or position of APCSS, the U.S. Pacific Command, the U.S. Department of Defense, or the U.S. government.
The Asia-Pacific Center for Security Studies (APCSS) is a U.S. Department of Defense institute in Honolulu, Hawaii.  APCSS addresses regional and global security issues, inviting military and civilian representatives of the United States and Asia-Pacific nations to its comprehensive program of executive education and workshops, both in Hawaii and throughout the Asia-Pacific region.