"Complex Security Environments, Strategic Foresight and Transnational Security Cooperation Games" is the title of a new Occasion paper written by DKI APCSS' Dr. Deon Canyon, Jonathan Cham, and Jim Potenza.
According to the abstract:
"Disruption characterizes the 21st Century, which is replete with complexities of climate change, food security, scarcity conflicts, displaced populations, unbridled economic growth, erosion of traditional value systems and transnational security dilemmas. In an environment where governments need innovative tools to conceptualize and form a future that leverages emerging opportunities and minimizes risks, foresight is increasingly considered a critical capacity in those responsible for strategic decision-making and coherence in policy development.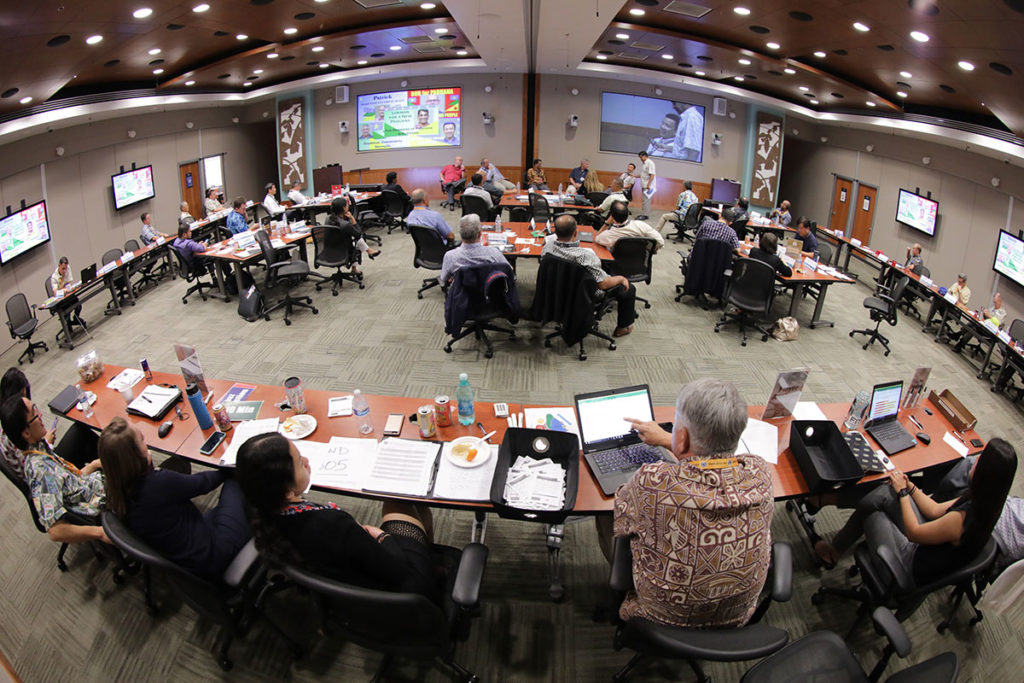 "Transnational security cooperation games feature a hybrid design with elements of seminar games and live-action role-play games. They provide an ideal executive education method for engaging mid to senior-level security practitioners in strategic foresight thinking. This paper describes the transnational security cooperation game "Radicals" and reviews outcomes of relevance to professional security practitioners and strategists. Players appreciated the opportunity to practice the skills of negotiation, collaboration, and strategy development in a complex environment. Based on data collected from player reflections, feedback and anonymous surveys, the game provided insights into the complexity of crisis management including the importance of strategic preparation, relationship building and institutional resilience."
In this paper the authors discuss how games are used in DKI APCSS courses to enhance the learning experience and build skills in critical thinking, negotiations, and communications.
DISCLAIMER: The views expressed in this article are those of the authors and do not reflect the official policy or position of the Daniel K. Inouye Asia-Pacific Center for Security Studies, the Department of Defense, or the U.S. government.