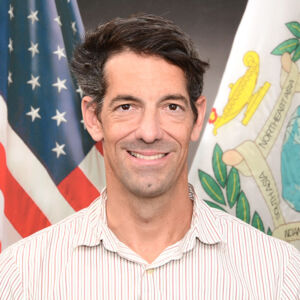 Dr. Lukas Filler joined the Daniel K. Inouye Asia-Pacific Center for Security Studies (DKI APCSS) in December 2022. He brings to the center over fifteen years' experience leading and conducting research as well as advising USG senior leaders on the strategic logic and implications of PRC decisions and behavior.
Dr. Filler was previously a Senior Advisor (non-resident) at the Center for Strategic and International Studies (CSIS) as well as the Acting Director, China Strategic Focus Group at the US Indo-Pacific Command (USINDOPACOM) where he led a $125M program of record. Prior to this, he co-led the conceptualization and formation of the East Asia Competition/Crisis Planning Group in USINDOPACOM's Future Operations and Contingencies directorate (J35). He led the establishment of similar efforts as the Director, Asia Pacific Strategy (N5), US Naval Special Warfare Command (2016) and the Navy Strategy Panel, Deputy Chief of Naval Operations for Operations, Plans and Strategy (2014-2018). Lukas was a Strategic Planner and Program Manager at US Joint Special Operations Command (2013-2014) and an Asia Senior Intelligence Analyst at the Office of Naval Intelligence, US Naval War College (2011-2014). He was also a part-time Research Analyst, Strategic Initiatives Group, at the Center for Naval Analyses (CNA) (2016-2018).
Dr. Filler contributes to and continues to expand his expertise in China's strategic culture through various efforts and communities of interest related to the US Air Force Culture and Language Center and the University of Virginia's National Security Policy Center. He also has long standing collaborations on projects related to China security and strategic issues with a focus on leveraging AI/ML technologies for Open-Source analysis with the Applied Research Laboratory for Intelligence (ARLIS) at the University of Maryland and Vannevar Labs.
A graduate of Bowdoin College, Lukas studied comparative morality in foreign policy decision making, strategic preferences and the use of force – with a focus on China – for a Masters of Theological Studies at Harvard Divinity School, as a Harvard University Sheldon Fellow in China and Taiwan, as a two-time Senior Visiting Scholar at Renmin University of China, and for a PhD from King's College London's Department of War Studies.
Lukas started his professional career as a Naval Aviator, flying P-3C Orion and other aircraft in Iraq, Afghanistan, Africa, and other locations, earning 4 Combat Air Medals as well as other decorations.