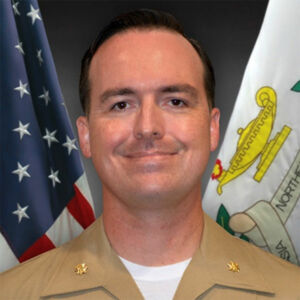 Major Matt Tweed joined the Daniel K. Inouye Asia-Pacific Center for Security Studies in May 2021 as the College of Security Studies Operations Officer after a four-year posting as the III Marine Expeditionary Force (III MEF) Oceania Desk Officer in Okinawa, Japan. He is a U.S. Marine Corps Regional Affairs Officer – Northeast Asia, and has over 7 years of continuous operational experience in the Indo-Pacific region, with extensive in-country experience in Japan, South Korea, and Australia partnered with their respective militaries.
A prior-enlisted Air / Naval Gunfire Liaison Company (ANGLICO) Marine, and currently an Infantry Officer by trade, Major Tweed has led at the Team, Platoon, and Company level comprising both combat and peacetime operations. He has Foreign Security Force Advisor experience in both Iraq and Afghanistan, and has Company and Battalion level operational experience with the Australian Army, Republic of Korea Marine Corps (ROKMC), and the Japan Ground Self Defense Force. He is a formally trained USMC Mountain Leader – specializing in planning and executing operations in compartmentalized and mountainous terrain, and has completed the ROKMC's Ranger Course in South Korea.
Further Staff assignments include Training Officer, U.S. Marine Corps, Special Operations Command; Plans Officer, Marine Forces Pacific, where he planned and executed exercises Ulchi Freedom Guardian & Key Resolve in South Korea; Future Operations Officer, Marine Rotational Force – Darwin, (Australia); and III MEF Lead Planner for exercises Talisman Sabre (Australia), Tafakula (Tonga), Croix du Sud (New Caledonia), and Rim of the Pacific (Hawai'i).
Major Tweed holds a BA in Communications from the University of Maryland, and a MA in International Relations from New England College. He is a graduate of both USMC Expeditionary Warfare School (Distinguished), and Command and Staff College. His personal decorations include the Meritorious Service Medal, Navy & Marine Corps Commendation Medal (w/ Gold Star in lieu of second award), Navy & Marine Corps Achievement Medal (w/ Combat "V," and Gold Star in lieu of second award), the Combat Action Ribbon, and the Navy & Marine Corps Parachutist Insignia.