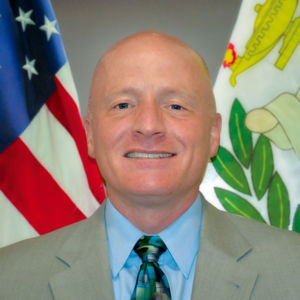 Mr. Michael Burgoyne joined the Daniel K. Inouye Asia-Pacific Center for Security Studies in July 2016 as a Military Professor, before retiring in 2019 to take a civilian faculty position. His areas of focus at DKI APCSS are Taiwan, China, Arctic, and Security Cooperation
His experience in the Asia-Pacific includes most recently serving as the Army Programs Officer at the American Institute in Taiwan (AIT), Taipei. Before that, he was a university student in Beijing, an intern in the Defense Attaché Office in the U.S. Embassy in Beijing, and an intern in the Liaison Affairs Section at AIT.
Mr. Burgoyne started his military career as a Field Artillery Officer in 1997. He served in numerous leadership and staff positions in the 1st Infantry Division, III Corps, and the 1st Cavalry Division. He deployed in support of Operation Iraqi Freedom in 2004 as a Battery Commander in Baghdad, Fallujah, and North Babil.
He holds a bachelor's degree in Finance from Tulane University in New Orleans, and a master's degree in East Asian Studies from Harvard.
He is co-editor of China's Global Influence: Perspectives and Recommendations, which is a cross-regional, cross-functional examination of the actions and intentions of the People's Republic of China.
Professor Burgoyne's Publications:
---