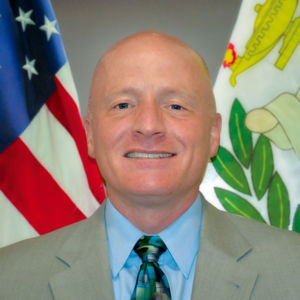 Professor Michael Burgoyne joined the Daniel K. Inouye Asia-Pacific Center for Security Studies (DKI APCSS) in July 2016 as a Military Professor before retiring in 2019 to take a civilian faculty position. He arrived from the American Institute in Taiwan (AIT) in Taipei, where he served as the Army Programs Officer in the Security Cooperation Office. His areas of focus at DKI APCSS are Taiwan, China, the Arctic, and Security Cooperation.
As a Foreign Area Officer (FAO) specializing in China and Taiwan, Professor Burgoyne studied and worked in Beijing before assignments in Washington, D.C., and Taipei, Taiwan. He co-edited China's Global Influence: Perspectives and Recommendations, which is a cross-regional, cross-functional examination of the actions and intentions of the People's Republic of China.
He holds a bachelor's degree in Finance from Tulane University in New Orleans and a master's in East Asian Studies from Harvard.
Professor Burgoyne's Publications:
---