Five employees and one departmental team of the Daniel K. Inouye Asia-Pacific Center for Security Studies were honored May 20 by Honolulu Federal Executive Board during their 65th Annual Excellence in Federal Government awards. Because of the COVID-19 restrictions, the FEB ceremony was held virtually.
The DKI APCSS awardees were also recognized during a virtual All Hands meeting.   DKI APCSS Director Pete Gumataotao and Deputy Director Jim Hirai and nearly 130 employees were on hand to congratulate and support their team.
"Every year we recognize within our Center some incredible folks who are role models, and I really appreciate all the supervisors and leaders who take the time to nominate their people," said Director Gumataotao from his home telework station. "I wish we could submit more names because there are so many folks who do so much for our Center."
The DKI APCSS award recipients have diverse skill sets and talents, but teamwork is the common thread that runs throughout the organization.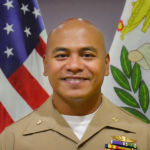 Federal Leader/Supervisor/Manager of the Year
Maj. Armenio Salaguinto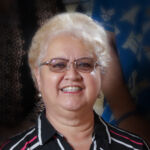 Federal Employee of the Year
Professional, Administrative, and Technical
Ms. Cherrielynn Kamahele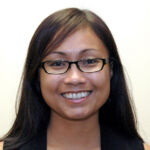 Federal Leader/Supervisor/Manager of the Year
Clerical and Assistant
Ms. Florence Rapozo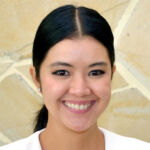 Exceptional Community Service
Ms. Angwara Jinapongpichart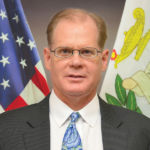 Mentor of the Year
Prof. Wade Turvold (CSS)
For over 60 years, outstanding federal employees working in Honolulu – Pacific Federal Executive Board (HPFEB) agencies have been recognized at an annual awards ceremony. The ceremony is normally held jointly with an EXPO, where federal benefit and other partners staff booths to educate employees on their offerings and benefits and corresponds to Public Service Employee Recognition Week, nationally.
The HPFEB uses this event to:
Celebrate the innovation and quality of work performed by employees by honoring and presenting awards in seven categories.
Learn about other agencies' best practices.
Promote the excellent work of federal agencies.
Each awardee is recognized with a certificate by a local military or government leader. Each FEB agency may nominate one candidate for each of the seven award categories (the Team Excellence Category typically includes multiple awardees). There is no selection board at the FEB level. Selections are prioritized at the agency level when nominations are submitted.