Join Professors James Minnich and Lami Kim in a captivating dialogue as they unravel the crucial theme of the "Nuclear Indo-­Pacific," a region marked by six nuclear­ armed states and several threshold nuclear powers. Immerse yourself in this thought-­provoking conversation that navigates the intricate dynamics and challenges shaping the nuclear landscape in one of the world's most critical geopolitical areas. Gain valuable insights into the complexities defining various nuclear scenarios in the Indo-­Pacific region.
Don't miss your chance to be part of this enlightening conversation—register now to secure your spot and delve into the intricate world of the Nuclear Indo­-Pacific!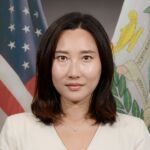 Dr. Lami Kim, a renowned scholar in nuclear studies and international security, is a professor at the Daniel K.
Inouye Asia­Pacific Center for Security Studies. Her impactful work has been featured in leading journals like The Washington Quarterly and major media outlets such as the Washington Post and BBC. Formerly an Associate Professor at the U.S. Army War Dr. James M. Minnich College, Dr. Kim's expertise spans research fellowships at Harvard's Belfer Center, the Wilson Center, and roles as a South Korean diplomat. Holding a Ph.D. from Tufts University's Fletcher School of Law and Diplomacy and a master's degree from Harvard, Dr. Kim contributes significantly to academic and policy discourse.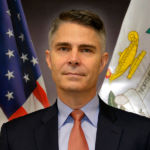 Dr. James M. Minnich, retired U.S. Army Colonel and professor at DKI APCSS, had 37 years of operational experience, including 15 impactful years in Korea, beginning in 1982. Formerly the 37th Secretary of the United Nations Command Military Armistice Commission in Korea, his first decade of service included nuclear weapons release, authentication, and delivery. Earning a doctorate from the University of Southern California, and a master's from Harvard University, Dr. Minnich has a prolific body of work, comprising eight books and chapters and numerous articles.